O'Doherty's Keep Decanter and pair of etched crystal glasses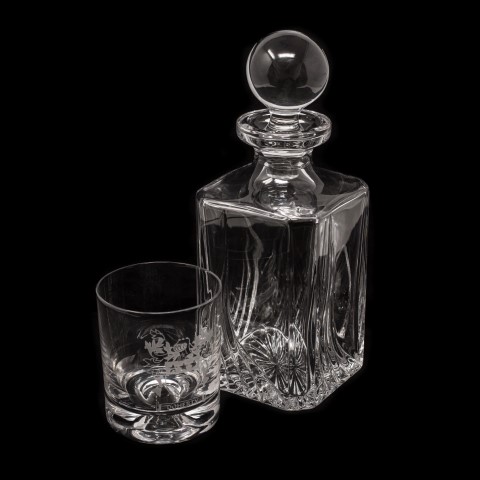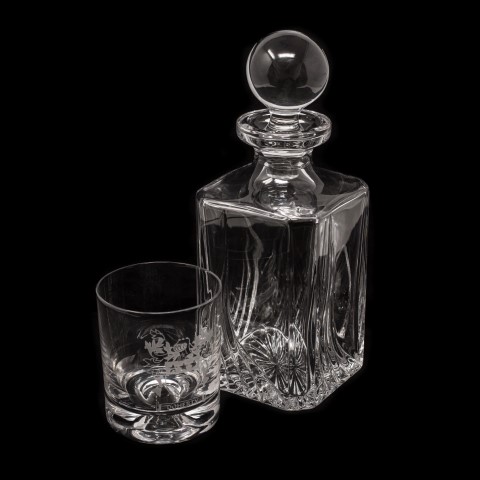 O'Doherty's Keep Decanter and pair of etched crystal glasses
Beautiful crafted decanter and pair of whisky glasses, from the home of the O'Dochairtaigh clan of Inishowen.
Choose between single cut crystal glasses, or plain glassware accompanying the decanter, all of which are laser etched O'Dochartaigh/O'Doherty/Doherty crest, with your choice of accompanying engraved name. This beautiful pair of glasses and decanter is supplied with it's own presentation case and blue satin lining.
There are many variations of the 'Doherty' name around the globe, so choose your own, Doherty, O'Doherty, Daugherty, or the original Irish 'O'Dochartaigh' spelling!